A Guide to Children's Dentistry for Parents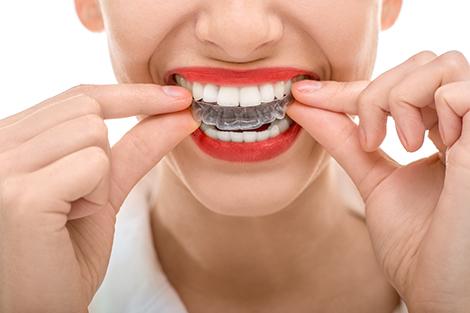 Understand children's dentistry, its benefits, and why it's great for your child
A Guide to Children's Dentistry for Parents
As a parent or guardian to a child under the age of 18, there are lots of things that you are probably trying to stay on top of. Making sure they eat right, get plenty of exercise and work hard in their studies can be overwhelming. It is also important to keep their teeth and mouth healthy and happy too!
Many parents however overlook the importance of professional dental care from a young age. They often think that their child will only need this care when there is a problem.
It is important to remember that proper professional care from Wahroonga Family Dental Care in Wahroonga is imperative in not only correcting your child's oral and dental issues from a young age, but by also ensuring that they enjoy a life filled with good dental health and overall well-being into their adult years.
If you, like many others, are concerned about taking your little one to the dentist too early (or for no apparent reason), this handy guide will help you understand what children's dentistry is. Now is the time to start helping your child reach their best dental health right from the start!
What is a Children's Dentist?
Children's dentists are similar to general dentists in their functions and capabilities. Unlike general dentists however, children's dentists undergo additional specialised education and training to help them better understand infants, children, teenagers, and children with special needs and how to work with them.
Children's dentists are able to treat children from as young as 6 months to 18 years of age. Their education and training focuses on the soft tissues of the mouth, gums, teeth, and other developmental aspects regarding the mouth. This is important since the mouths of children are constantly developing and changing which can cause complications if not properly cared for.
All this extra training and education helps children's dentists become accustomed to working with children and helps them make kids feel more comfortable with them especially during procedures.
Children's dentists often work with a variety of children suffering from different conditions and experiencing various fears. This makes children's dentists the best to examine and treat your child's teeth. Children have also been noted to be more comfortable with children's dentists thanks to their patience and understanding to help alleviate fears.
Children's Dental Treatments
As with general dentists, children's dentists offer several services and treatments. These are aimed at and altered for children. Some of the treatments we provide include:
Risk assessment for cavities
Cleanings
Fluoride treatments
Nutrition recommendations
Infant examinations
Counselling for oral health habits (dummy usage, sucking the thumb, etc.)
Repair of cavities and tooth defects
Gum disease management
Dental injury treatments
Oral hygiene educational services
Root canals, extractions, fillings, etc.
Space management
Gentle sedation dentistry
X-rays
Growth projections
Overbites
Comprehensive braces
Orthodontic treatments
The Benefits of Taking Your Child to a Children's Dentist
Comfort: As stated above, children's dentists are educated and trained to work with children. This means that they have an understanding of children and are capable of alleviating their fears and making them more comfortable for examinations and procedures.
Establish a relationship: By taking your child to children's dentist from a young age, and before they experience any dental problems, your little one can build a relationship with the dentist and their staff, making future visits less scary. They will also learn to trust their dentist and not be as afraid should a procedure be necessary for treatment.
Build good habits: Dentists not only provide treatment when problems arise, they also offer advice for preventative care (such as dietary and proper cleaning advice). A children's dentist will help your child learn good dental habits, which could save their teeth from cavities and gum disease.
Prevent problems: Regular visits to the children's dentist will allow your child's dentist to examine and monitor their dental and oral growth. They will be able to pick up on any potential problems early and can advise or treat it before it becomes any worse. This can save your child from having to undergo expensive (and avoidable) treatments later on in life.
Tailored care: Children's dentists are sensitive to the needs of a child and will therefore create a warm and wonderful environment for them. With enough visits, the dentist will understand what can help your child and will tailor the experience to make your little one feel more comfortable and at ease, especially during a procedure.
Happy environment: A children's dentist's office and staff are more kid-friendly than that of a general dentist. Their offices are usually brightly coloured, filled with toys and activity books, and smaller furniture, making this type of environment less intimidating than that of a general dentist. This is all done to make your child feel more comfortable, happy, and safe.
Friendly place: Unlike a general dentist's office, a children's dentist's office will often be filled with other children, which will help your child feel safer and calmer. They will be able to interact with and play with the other children, helping them forget any nervousness and giving them courage for the appointment.
Children's Dentistry at Wahroonga Family Dental Care
Children are often quite afraid of dentists and this fear can make their dental visits frustrating and unpleasant. Children's dentists are trained to take care of children which is why taking your infant, child, or teenager to see a Wahroonga Family Dental Care dentist in Wahroonga will go a long way in helping them avoid any unnecessary dental problems.
Our team of trained professionals will be able to examine, diagnose, and treat your child in a professional yet friendly and comforting manner. This will help your child overcome the dental fears which will ultimately help them protect their teeth by regularly visiting their dentist even as an adult.
Get your child the dental and oral care they need with Wahroonga Family Dental Care in Wahroonga. To find out more or book an appointment, contact us today!