The Benefits of a Family Dentist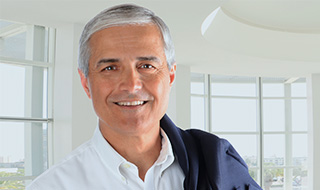 We discuss the importance and benefits of having a family dentist and how you can choose the right one for you and your family.        
The Importance of Having a Family Dentist
Dental care is an important aspect of your oral and overall health and should never be overlooked. Wahroonga Family Dental Centre in Sydney offers a wide range of services for you and your family to help maintain your oral health.
We understand that with so much going on and hectic family schedules, many people find it difficult to make time to visit their dentist regularly or to arrange appointments for their family members.
This is why it is useful to choose a family dentist who offers a number of different services and is capable of treating multiple members of your family.
The Benefits of Having a Family Dentist
Many people think that having a family dentist is not that important, but it actually simplifies your family's professional oral and dental care. Here are some of the benefits of having a family dentist:
Convenience: A family dentist will be able to treat everyone in your family, from the toddlers to the elderly. This means that you can arrange everyone's appointments on one day, so you don't have to run around to meet everyone's different dental needs. Your kids will also benefit since they can visit the same dentist from childhood through to adulthood, making treatment much easier.
Wider range of services: Family dentists are trained to treat a wide range of dental issues. This means you can take any family member to visit one dentist to treat a number of different dental and oral issues.
Better relationships: By visiting one dentist throughout the years, you and your family can build a relationship with your family dentist based on trust and communication. This relationship will make it easier for your family to raise any concerns or issues regarding their oral health with the dentist. Your children will also be more comfortable with a dentist that they and their family visit regularly, making their visits much easier.
Dental history: By having a family dentist, it will be much easier to keep track of your dental history. All your records will be stored in one place and your dentist will be able to quickly pick up on any differences or irregularities in your mouth or with your teeth, improving the successful rate of treatments.
Familiarity: Your family dentist will become accustomed to you and each member of your family over time. With regular visits, your family dentist will learn how to treat each member of your family, especially those who are afraid of dentists.
How to Choose a Family Dentist
Finding the right dentist for you and your family is important in ensuring everyone receives excellent and regular oral care.
Here are some tips for choosing a good family dentist:
Skilled: It's important to find a dentist who is properly qualified and skilled enough to treat the various members of your family. If you have little children, it's important to someone who has the right skills to effectively treat your little ones. An experienced dentist will be able to identify problems and suggest appropriate solutions for all family members including children.
Training: Whilst all dentists need to acquire the proper qualifications before practicing, there are some who go beyond this by taking additional classes and seminars to stay up-to-date on the latest research, trends, and technology available in the dental field. Choosing a family dentist who makes time to improve their skills and knowledge means that your family will get the best and latest dental treatment available.
Research: Before making that initial appointment with the first dentist you see, do some research. Look up dental practices in your area or community, check out their websites, read up on reviews, ask for referrals, etc. before picking up the phone to make an appointment.
Comfort and atmosphere: At the initial appointment, you will be able to determine how comfortable you are with the dentist. A good relationship is key and feeling comfortable enough to speak up regarding dental issues is important. It will also help you and your family build a strong relationship with the dentist. The dentist's office and staff should also play a role when choosing a family dentist. Are the staff friendly and properly trained? Does the office make you feel comfortable?
Practical: The family dentist you choose should be someone who is located relatively close to your home for your convenience. It will also make it easier to react quickly if you or any of your family members have a dental emergency.
Budget: You should ideally find a family dentist whose rates fall within your budget.
Services: Your family dentist should be someone who offers a variety of services. This way any family member can visit the same facility for any number of dental issues.
Dentistry for Everyone at Wahroonga Family Dental Centre
Choosing a family dentist is an important step to take when it comes to caring for your family's oral health. You should consider a dentist who can accommodate the needs of all your family members and make dental care simple and convenient for everyone.
At Wahroonga Family Dental Centre in Sydney, we employ a variety of trained staff who are able to assist your family with their dental problems through a range of dental and oral services and treatments.
Find out more about our services and how we can help you and your family live your best dental lives, or book an appointment by calling (02) 9489 2928 or completing the enquiry form on our Contact Us page.