Aligners help you achieve the straighter smile you've been wishing for without the inconvenience of conventional braces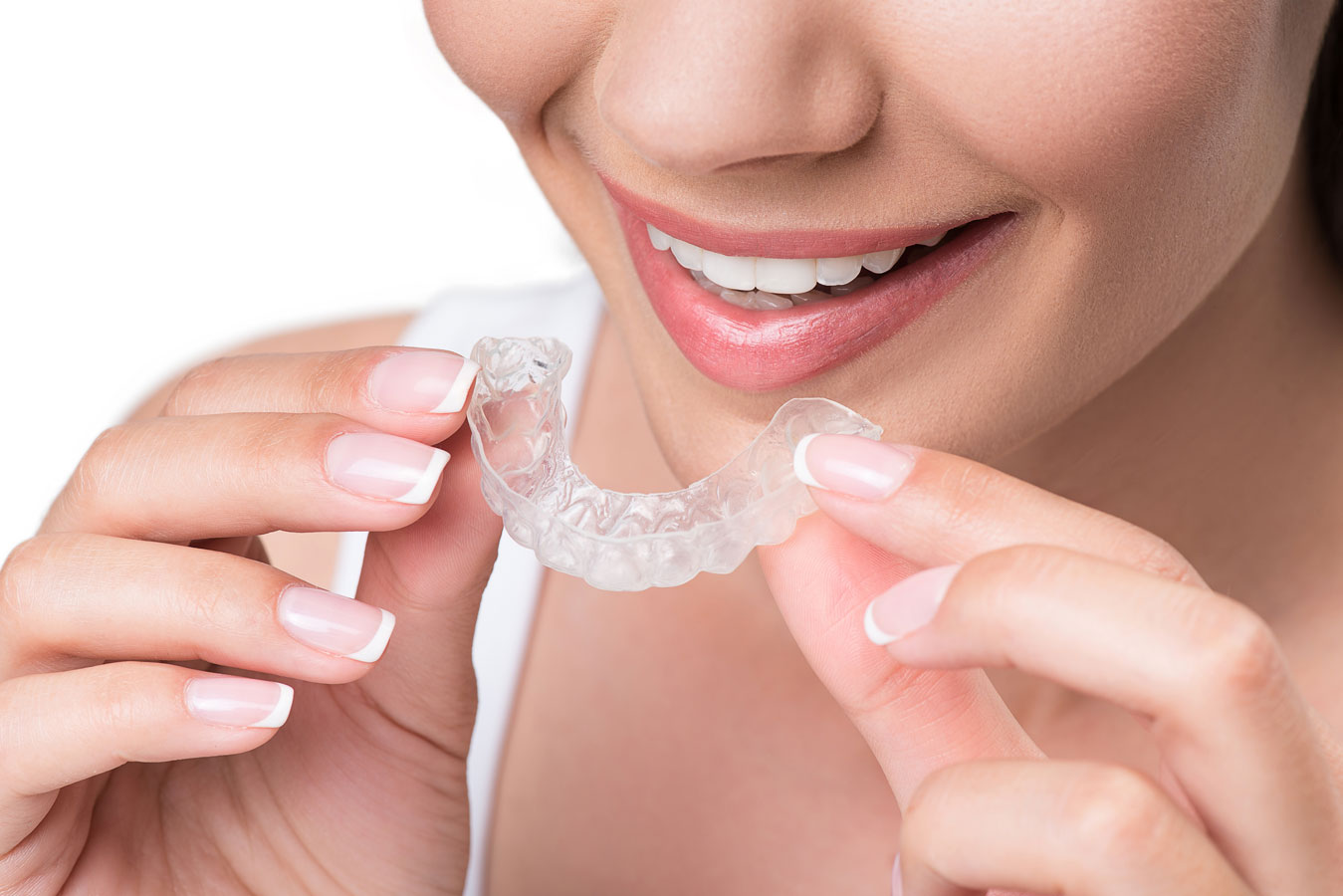 "Aligners are the near-invisible alternative to braces that straightens your teeth without interfering in your day-to-day life."
If you want to straighten you smile with a removable and virtually invisible orthodontic treatment we have the perfect solution – our inhouse clear aligners!
Aligner treatment consists of a series of removable clear aligners. These aligners are made specially to suit the unique shape and needs of your mouth. The aligners help transform your smile without significant impact on your lifestyle.
How do clear aligners work?
Our aligners program is tailored to suit your exact needs and transform your teeth through a series of specially made aligners.
If you are assessed to be suitable for aligner treatment, your Wahroonga Family Dental practitioner will take photos and X-Rays and use a 3D scanner to capture the exact shape of your teeth. These will then processed in our orthodontic software, where a comprehensive treatment sequence will be made to straighten your teeth.
A series of aligners will then be specially created for each stage of your treatment. Each phase of your treatment can use up to four sets of clear aligners. You'll need to visit your Wahroonga Family Dental practitioner every four to six weeks to check on your progress and collect your next phase of aligners.
It is essential that you wear your aligners for at least 22 hours a day to ensure they achieve optimum results.
Why choose aligners over conventional braces?
Unlike conventional braces, aligners are nearly invisible, so many people will never even realise you are wearing your aligner.
Because your aligners are removable, you are able to eat whatever you want without the fear of food becoming caught in your braces. Once you've finished your meal, simply clean your teeth and your aligner, and refit it to recommence your near-invisible treatment. Not only does this make aligner treatment convenient, but it's also extremely hygienic.
The other benefit of our aligner treatment is comfort. Because each aligner is custom made to specifically suit your mouth's exact shape and needs, the our aligner program can be much more comfortable than conventional braces. They're also ideal for people who may suffer from any metal allergies.
How long does the Aligner program take?
Your treatment time will depend on your individual needs. Your Wahroonga Family Dental practitioner will be able to provide you with an accurate overview of your program once your unique needs have been identified and will manage your treatment for the duration of the program.
Brands of aligners vs our in-house aligners
Invisalign, Suresmile, Clear Correct, Angel Align etc are all different brands of aligners that straighten teeth using the same concept. At Wahroonga Familyi Dental Centre, we manufacture our aligners in-house using up to date software and 3D manufacturing. This has the following advantages
Book a clear aligners consultation
It's never too early or too late to achieve a straight, beautiful smile!
Our range of lifestyle friendly and aesthetically pleasing orthodontic options will help you to to straighten your smile in a comfortable, attractive and convenient manner.
Contact us to book your consultation to see how clear aligners can work for you.