Repair teeth that have suffered extensive damage or even tooth loss with attractive and durable restorations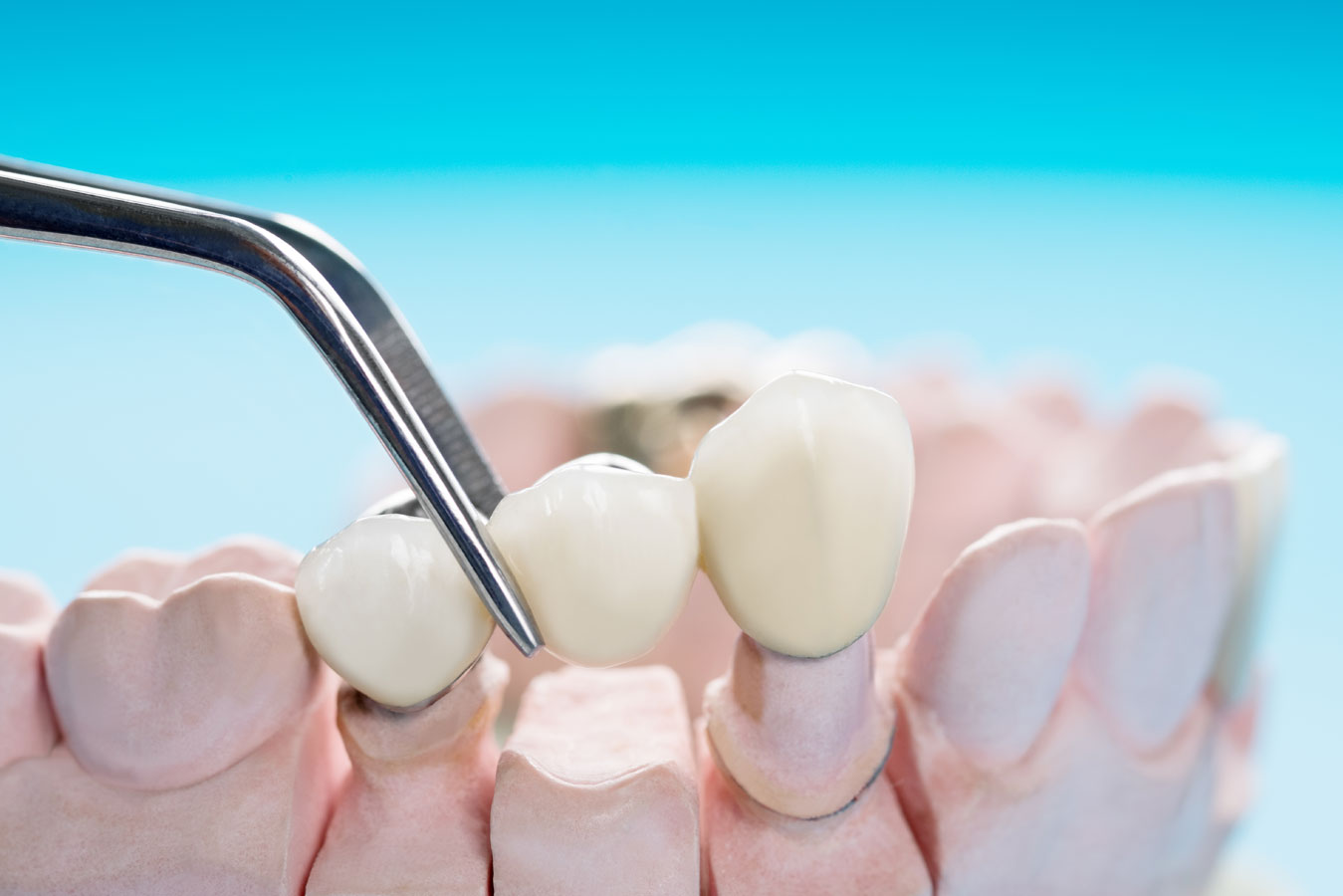 From our Northern Sydney practice our dental professionals offer durable crown and bridgework to help our patients recapture the appearance and health of their smile.
Dental crowns can replicate the feel, function and appearance of your natural teeth
If your tooth has sustained extensive decay or trauma, a dental crown may be the ideal solution for you.
Also referred to as a 'cap', a crown is crafted to mimic the appearance of your natural tooth and is permanently bonded to the damaged tooth. The damaged tooth is covered by the crown, forming a protective and attractive restoration.
A dental crown can help to reinstate the strength of a tooth, as well as enhance the appearance of your damaged or missing tooth. A dental crown can be used to cap a damaged tooth or it can be attached to a dental bridge.
Bridge restorations can be used to restore smiles that have suffered from singular or multiple tooth loss
A bridge restoration is used to literally "bridge the gap" created by tooth loss. This natural looking restoration is held in place by the surrounding teeth or by two crowns that are attached to the teeth on either side of the site of tooth loss.
Both bridges and crowns are engineered to match the exact shade, texture and translucent properties of your natural tooth enamel, and with good care should last for over a decade.
In order to receive bridge work our dental professionals will take a mould of your teeth so we can create a dental restoration that will fit seamlessly and comfortably into your smile. Once your restoration has been created we will strive to make you as comfortable as possible while we place your dental bridge.
Bridges can be suitable to replace both a single damaged or lost tooth, as well as replace larger gaps.
Why replace damaged or missing teeth?
It is important to address tooth loss and damage for a number of different reasons. Damaged teeth can cause further complications to the surrounding teeth, the soft tissue and the jawbone. The infection can spread through the bloodstream and affect the teeth located near the damaged tooth, as well as the jawbone, can deteriorate if the infection spreads. Damaged teeth can also be extremely painful and hinder your oral function.
Missing teeth can damage the jawbone as the bone lacks the stimulation it may need to retain its current density. Tooth loss can also cause the surrounding teeth to shift out of place to accommodate for the new gap in your smile. In addition to these concerns, tooth loss can be damaging to the appearance of your smile and your self-confidence.
Dental bridges and crowns can help to curb the development of these concerns durably and effective.