Wish you could hide your orthodontic treatment on the inside of your teeth? With lingual braces this is possible!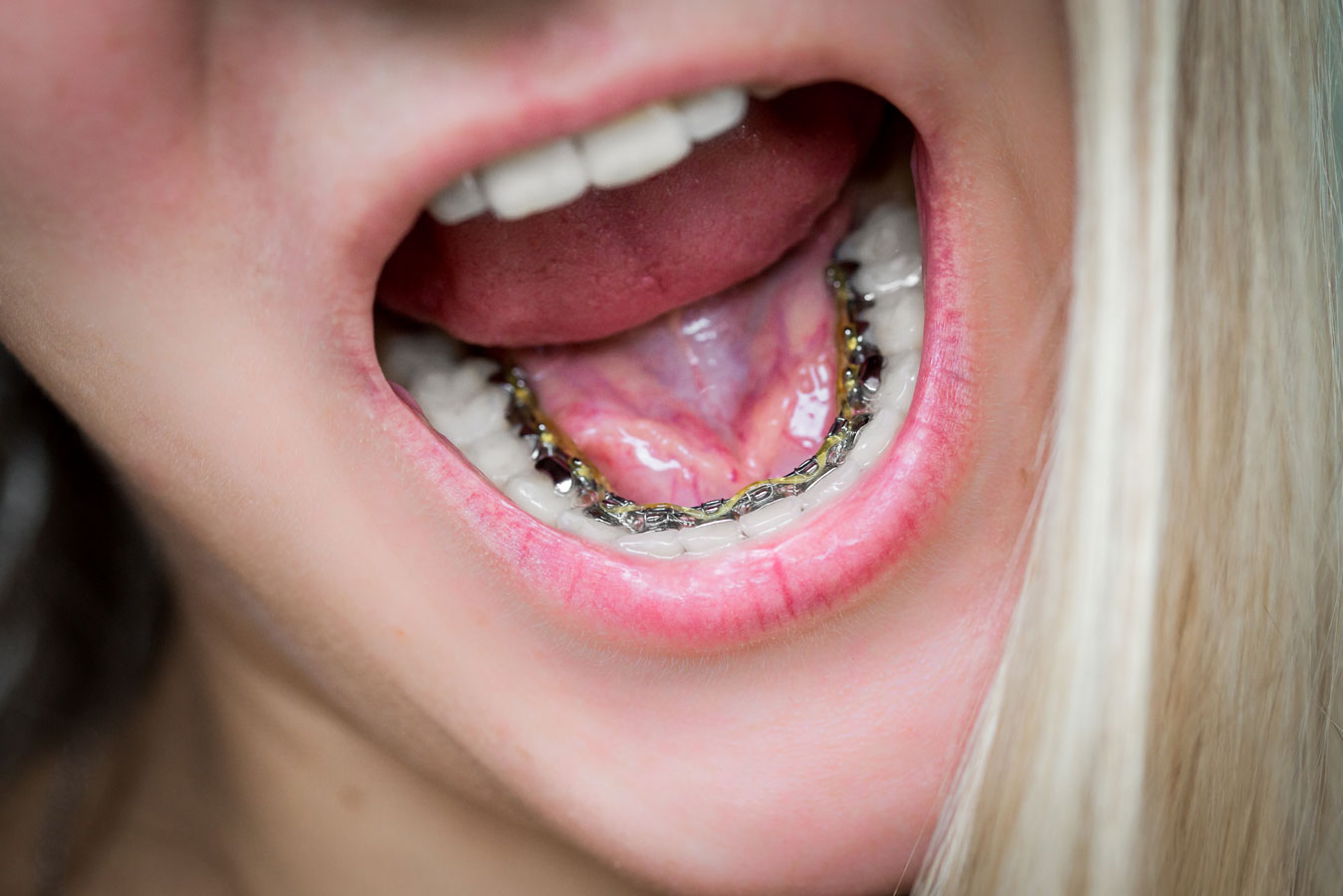 Imagine undertaking powerful orthodontic treatment without anyone even noticing! At Wahroonga Family Dental Centre in Northern Sydney this is possible.
Lingual braces are an orthodontic device that can straighten your smile form the inside of your teeth. Using the tried and tested technology of traditional braces, lingual braces also effectively guide the teeth into place; the difference is the action happens behind the teeth – completely hidden from you.
Lingual braces are a highly viable option for patients who wish to achieve the dramatic movement that can be achieved with traditional orthodontic treatment without the appearance of metal brackets.
Lingual braces can be an excellent option for those who work within a professional environment where they feel that their appearance is important. They are also suitable for those who are embarrassed by the appearance of an orthodontic care or for those who are self-conscious about their smile.
Aesthetic reasons aside, there are many other reasons why patients may wish to consider lingual braces…
How do lingual braces work?
Lingual braces work in much the same fashion as traditional orthodontic treatment but are fixed to the inner sides of teeth – hiding them from the view of those around you.
Typically, treatment with lingual braces is similar to that of traditional orthodontic treatment and you will normally be required to wear lingual braces from anywhere between 12-24 months. The time you are required to receive treatment will be entirely dependent on your particular dental concerns.
Beneficial for your lifestyle and your comfort
Lingual braces can be beneficial for a number of different reasons, these include: