Cleaning And Repairing Dentures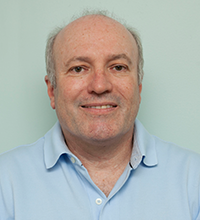 Learn about how to properly care for your dentures and what you need to do when they needs repairs.
Cleaning and Repairing Dentures
Wahroonga Family Dental Centre in Sydney understands the embarrassment and difficulty associated with missing teeth. We have a wide range of restorative options including dentures and we can help you help you care for and repair them when needed.
Dentures are custom made tooth replacements which help people who have lost some of or all their teeth. It enables them to eat, drink and speak normally, giving them the confidence to live their lives to the fullest.
Dentures may be a prosthetic replacement for your teeth, but this doesn't mean they do not require the utmost care and if cared for properly, your dentures can last you decades.
Cleaning Your Dentures
Properly caring for your dentures is important in maintaining them and the health of your remaining teeth, gums, and mouth.
Dentures are made from plastic, so caring for them will be a little different than caring for your natural teeth and will therefore require a little change in your daily oral care routine.
Here's what you need to remember:
Handle with care: Dentures can break very easily, so always remember to handle them over a towel or bowl of water, so they won't break if they slip from your hands.
Brush: Ensure you brush your dentures regularly (at least twice a day) to remove any food debris which could cause stains or damage to the surrounding teeth. You should use a soft bristled brush and a special denture paste (or regular water). Do not scrub too hard as this can cause grooves to form in which plaque can begin building up.
No regular toothpaste: You should not use regular toothpaste, bleaching or any ammonia-based products as these can cause serious damage to the dentures. Some ingredients in toothpastes can be abrasive which can damage the dentures or make them susceptible to staining. Bleaching (or whitening products) can weaken the dentures and damage its appearance, and ammonia-based products will end up removing the gloss of the dentures, making it easier to become stained.
Soak: You should never leave your dentures out when not in use. If they get too dry, they can become warped. You should clean your dentures, rinse them off properly and then soak them in room temperature water or a special dentures solution.
Proper clean: Make sure you clean all the surfaces of your dentures properly especially the area that touches your gums. Unclean dentures can cause gum disease or infections.
Use room temperature water: Hot water can seriously damage your dentures by warping them, so they can no longer fit your mouth properly. Only use room temperature or tepid water when cleaning or storing your dentures.
Clean your mouth: Before reinserting your dentures, make sure you brush your natural teeth and clean your gums and tongue.
Regular check-ups: You should also visit your dentist regularly for a professional cleaning. You should inform your dentist immediately if your dentures begin feeling loose as this can cause discomfort, irritation, sores, or an infection.
Repairing Dentures
Dentures are made to be durable and last you a long time. Their design enables them to withstand the pressures of daily use such teeth grinding, chewing, and biting. Despite this however, dentures will still need to be repaired every now and then.
Denture repairs refers to the fixing of the denture framework (either part of or the entire framework) and will include either a single tooth or multiple teeth needing repair or replacement.
Denture repair is possible if the denture has been broken into two or more pieces, a tooth has broken off, or you had a tooth extracted which needs to be replaced by adding a tooth to your existing dentures.
Do not attempt to repair the dentures yourself, bring them straight to your dentist!
Damaged Dentures
Damage to your dentures usually occurs through accidents, which anyone can experience. In most cases, people accidentally drop their dentures resulting in cracks, chips, or even the teeth snapping off.
Most people don't take denture damage seriously. Even a slightly loosened part or hairline crack can end up causing considerable damage if left unattended for too long.
Once damaged, time is of the essence. Repairing dentures quickly is highly important in saving or maintaining them. It also means less time for you to go without your dentures.
How to Repair Dentures
Poorly repaired dentures will often result in an ill-fitting dental prosthetic which can be uncomfortable and can cause damage to your teeth, gums, and surrounding soft tissues.
There are many DIY denture repair kits on the market and whilst these are tempting, you should seek the care and attention of a dedicated professional to help repair your dentures. DIY kits can leave your dentures looking odd and could alter their fit, so they no longer fit your mouth properly.
You should also avoid using superglue or DIY kits on a broken or chipped denture as these can seriously damage it (sometimes beyond repair).
An experienced dental professional has the proper tools and skills needed to be able to repair your dentures carefully and properly.
If your denture is suddenly damaged, it is important to remain as calm as possible. If the denture has broken, gather all the pieces immediately and take them to your dentist as soon as possible. The sooner you get it to your dentist, the lower the chances are of you losing a fragment which could hinder repairs.
Caring and Repairing Dentures with Wahroonga Family Dental Centre
Dentures, like your natural teeth, require constant care to prevent damage and poor oral health. As with your natural teeth, dentures also require immediate repairs if they are damaged and you wish to save them.
By following our guide and coming in regularly for routine check-ups at Wahroonga Family Dental Centre, you will be able to ensure that your dentures last you a long time with minimal problems.
If you're interested in learning more, or would like to book an appointment, call us on (02) 9489 2928 or complete the enquiry form on our Contact Us page.