How To Get Straighter Teeth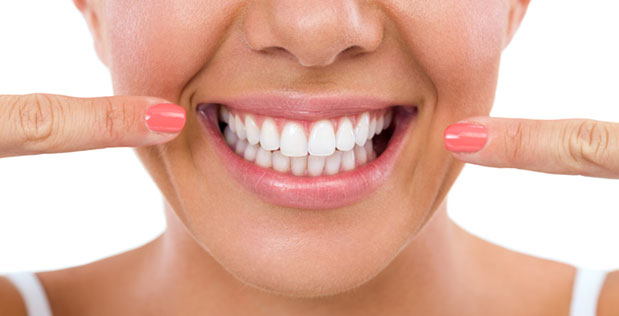 Considering orthodontics? but not sure which option will get you the straight teeth you want?
If you want to straighten your teeth we have a range of orthodontic treatments here at Wahroonga Dental to suit your unique needs. Whether your smile needs only a minor correction or a little more work, our orthodontic treatments can give you straighter teeth more comfortably and discreetly than ever before and with excellent results.
While it is true that our teeth and jaws are far more malleable during childhood, modern orthodontics can give you fantastic results even in your adult life. The rarity of adult braces and orthodontic treatments has rightfully fallen by the wayside and even traditional metal braces have dramatically improved in comfort and durability.
But if you only need a few teeth straightened or a subtler adjustment to your overall smile, you may be suitable for Invisalign clear removable aligners. We always encourage patients who are considering adult braces or orthodontics to at least explore all available options. Because orthodontics truly can make a huge difference not only to the appearance of your smile but to your dental health as well.
At Wahroonga Dental, our team of highly experienced dental professionals will guide you every step of the way on your journey to a beautifully straight smile and provide ongoing support to ensure that you achieve your best results.
The benefits of traditional metal braces
Metal braces are still, in fact, the most effective way to treat crooked teeth and are generally associated with treating patients that have more major orthodontic concerns. By sacrificing none of their durability as they've become lighter, metal braces can achieve incredible results while being more and more comfortable.
The decrease in their size over the years also makes them far less noticeable. Metal braces work by applying gentle pressure to your teeth and gradually moving them into the desired position. When your teeth are straightened, they become much easier to clean and will move without causing the kinds of issues that you may experience if you leave crooked teeth untreated.
Ultimately, metal braces can straighten your teeth for the rest of your life and give you a straight smile that you can flash whenever you feel like it. Provided, of course, you were your retainer post-orthodontics.
Discreet orthodontic treatment from Wahroonga Dental
ClearCorrect Aligners are a revolutionary orthodontic treatment that uses a series of clear removable aligners to make minor adjustments to your smile. We will scan your teeth and fabricate a set of fully customised clear aligners. These are made using your existing bite and making the necessary corrections with every set you continue to wear. Each set of your clear aligners should be worn for a couple of weeks at a time with each set continuing the progress of the one before it.
Ideally you will wear your aligners for at least 20 to 22 hours a day and naturally, your progress will largely depend on your compliance with the schedule. ClearCorrect invisible aligners can be removed while you eat and also when you brush your teeth so you\'ll never have anything stuck in them or be unable to eat certain foods. Your Invisalign treatment can take anywhere from 6 months to 3 years depending on the severity of your case. Usually, ClearCorrect invisible aligners treatment can be completed in around 12 months.
To find out more about orthodontics, or to request a consultation, please contact us today.